It is not surprising that VMware is dominating the virtualization industry all these years due to its simplicity, enrich features and reliability. That is exactly why we use VMware as our Virtualization platform for our Data Center Even though we are an IT company with full of IT professionals. VMware offers extensive feature sets that other virtualization platforms couldn't able to deliver all these decades. VMware offers range of products and Solutions, Solution available for Enterprises calls VMware vSphere. VMware vSphere consistent of two major components, VMware ESXI Hypervisor and VMware Vcenter. VMware ESXI Hypervisor is the main key critical component in the solution, ESXI hosts Virtual machines sharing resource available on the server across virtual machines. VMware ESXI consider to be the most Rbosut and Reliable Hypervisor ever made in virtualization Industry. Vcenter uses to manage multiple ESXI Hosts, clustering and migrate virtual machines between ESXI Hosts (Vmotion) VMware vmotion is the feature that enable seamless migrate VMS between ESXI Hosts without any interruption. VMware offers High availability feature and offers other products like VMware replication and site recovery manager to minimize downtime on a hardware failure and ability to recover instantly.
We have years of experiencing implementing and Maintaining VMware vSphere environments. We offer implementation and maintenance support for VMware vSphere Version 6.XX and 7.XX Versions. We offer implementation support from single host environment to large multi host environment. Below are the services we offer related vSphere implementation.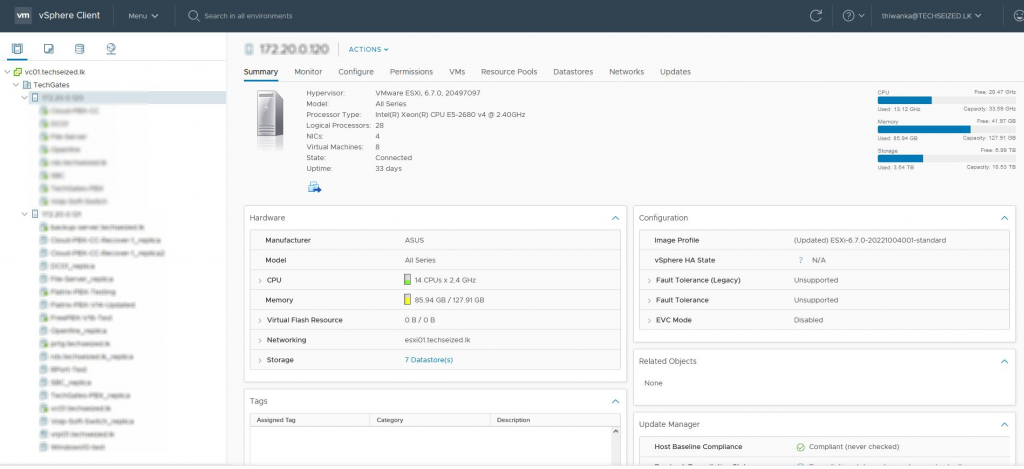 Install and Configure VMware ESXI Hypervisor
Installation and Configure Vcenter Server
Cluster configuration
Configure High availability
Storage Configuration – ISCSI and Fiber LUN
VMware Supported Hardware
Disaster recovery plan implementation using VMware vSphere or Veeam backup and replication
Affordable Licensing options
VMware Supported Hardware
One of the main problem enterprises ran in to when it comes to VMware is the hardware compatibility. VMware ESXI Hypervisor requires expensive hardware to support with it which often most enterprises are reluctant to afford. But we have an ultimate solution for that, we offer custom build servers that compatible with VMware at a fraction of the cost with unmatched warranty. These servers are built with OEM robust Hardware that fully compatible with VMware and compatibility test has been carrying out for each server in our test lab.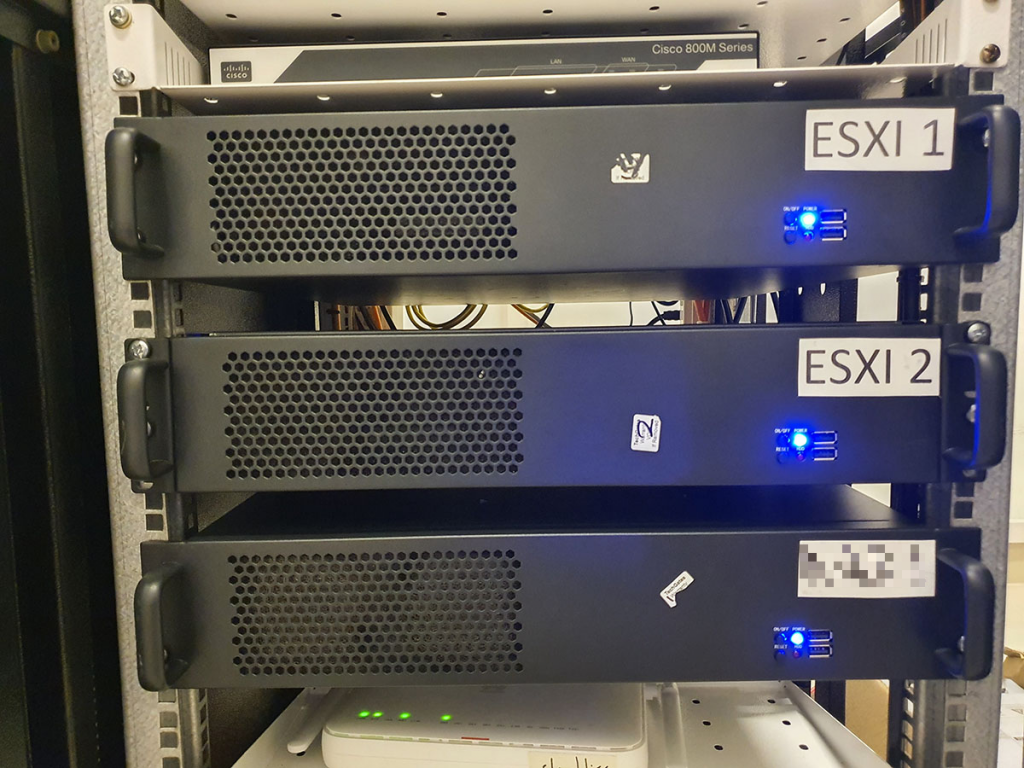 To have a full advantage of the VMware and Vmotion capabilities you need to have a Centralized storage system. Again, VMware requires expensive storage controllers and Raid Controllers to support with their platform. Luckily we can provide you with custom build NAS solution to seamlessly work with VMware at an affordable price. Our storage appliances are made with Robust Hardware that support affordable SATA SSDS, HDDS and NVMEs, and has robust RAID capabilities and Block storage features. Our storage appliance can provide VMware optimized block storage via ISCSI over 10G network giving superfast IO performance for your VMS. Our Storage appliances are backed by world's number one storage controller software Trunas Scale and Crash proof ZFS file system.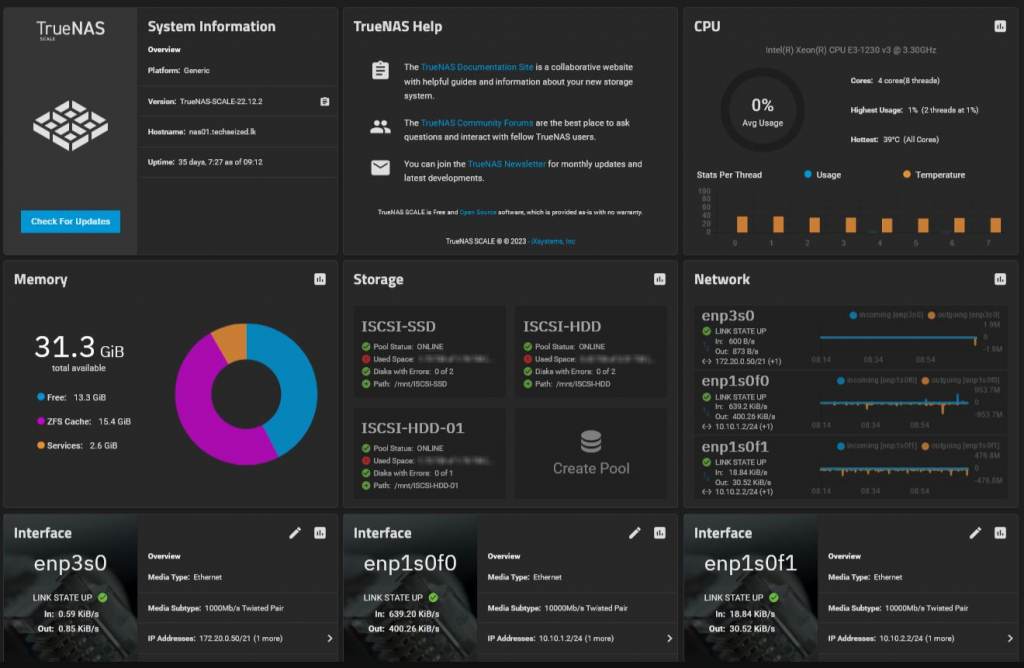 High availability, Disaster recovery and Data Replication
Every VMware vSphere environment should have a Disaster recovery plan in place regardless of its size to protect your valuable data and minimize the down time. Because you never know when will disaster happens. Implementing a complete Disaster recovery plan with VMware Site recovery manager would be an enormous invest. Best way to accomplish this with a low cost is to configure High availability (HA) in your vSphere environment and enable VM replication between ESXI Hosts. High availability provides cost effective protection against Hardware and Operating system failures, it monitors ESXI hosts and Virtual machines to detect hardware and gust operating system failures, whenever it detects a failure it restarts virtual machines on another ESXI host in the cluster without manually intervention. VM Replication can be achieved via VMware vSphere replication solution which is fully integrated with VMware vCenter. vSphere replication delivers flexible and reliable cost effective VM replication solution which doesn't require additional licensing. Alternative to the vSphere replication you can use Veeam Backup & Replication solution which is an award-winning Backup & Replication solution made for Virtualization and other cloud platforms. Veeam is promisingly deliver Data protection for VMware environments at an affordable cost.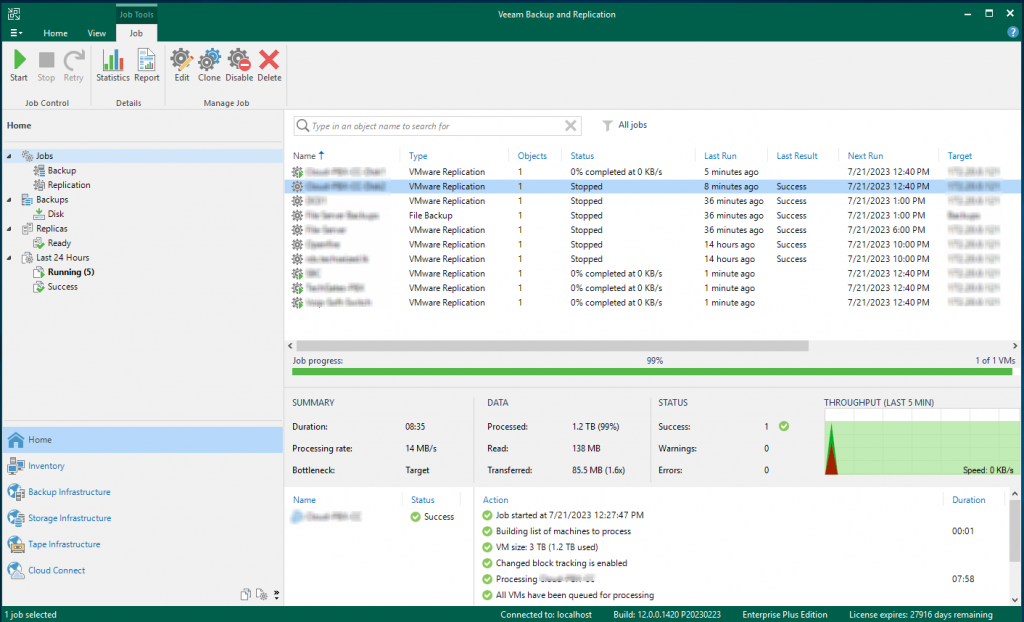 VMware licensing is bit complicated and there are three main licensing models for vSphere. 1. Per CPU licensing that covers one CPU with up to 32 cores. 2. Per virtual machine licensing. 3. Subscription based licensing. Also the VMware Vcenter require a separate license. None of these licensing models does not comes at a cheap, sometimes they cost a fortune for small business, which result in often push back enterprises to abandon their idea of using VMware for their Virtualization requirement and go with open-source solution where they can't get their expected performance and productivity out of it. But with Techgates you don't have to take that burden on your shoulder. We offer comprehensive affordable licensing options you won't believe through our channel partners. When we say affordable, we meant it.
Why Choose TechGates as your VMware Vendor?
Years of experience in Data Center management
Cost effective custom made solutions
Unmatched Support with proven track record
Affordable Pricing
Flexible licensing options