Presence your business globally with our International SIP Trunking.
Are you a freelancer, Call Center, or out sourcing BPO company that calling customers in oversees or receiving calls from them? We enables you to reach out your customers in globally under low call rates with High quality HD Voice. You will be call them with their respective country's local number or Toll-Free number (Virtual Number) which is something your local Telco operator can't provide and in that way you can gain most trust out of them. You also can receive calls from your valuable customers at the same time. Calling with our International SIP Trunk is 5 time cheaper than regular IDD calls and guaranteed High quality.You also can make calls to Sri lankan numbers under low call rates.
Some of the highly demand destinations for business: Europe, USA, Canada, Australia, UAE, New Zeeland.

SIP trunking works with VoIP phone systems (Voice Over Internet Protocol) and is based on SIP (Session Initiation Protocol).
SIP Trunk Eliminate Psychical connectivity to your Local Phone Company. There is no additional hardware involved like copper cable coming to your house or office directly from Phone Company and circuit boxes to maintain for connection to the PSTN.
SIP Trunk is something virtually installed between your office and the VOIP Provider over the internet. Your voice is converted to the data packets and send across the internet. Few advantages of the SIP Trunk are it reduces the multiple phone lines in to a single point of entry drastically reduce charges for direct lines and maintain costs. If we explain in more simple way your business can have many lines or we call it Channels in SIP Trunking terms without having additional hard wiring or devices that means the scalability is easy. Another import feature is business can have multiple numbers over one trunk that can be used for different services, departments or subsidiary organizations within the main business.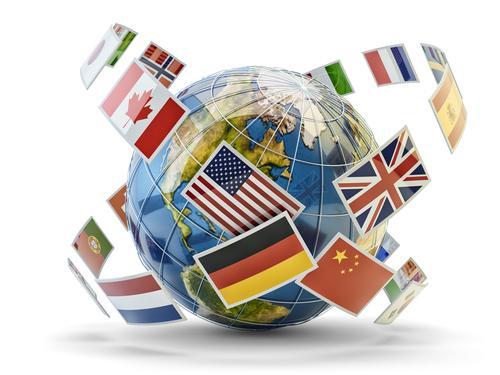 A Virtual Number also known as direct inward dialing (DID) is a Telephone number that doesn't directly associated with the psychical telephone line. These numbers are programmed virtually and used in SIP Trunks provided by VOIP providers like us.
We have virtual numbers over 70 countries local regional and Toll-Free numbers. A virtual number can be assigned to our international SIP Trunk, when you make calls to your customers they will see their respective country's number and when they call back it will come directly to your local IP-Phone, Soft Phone or PBX. We have virtual numbers in some of the highly demand destinations for business: Europe, USA, Canada, Australia, UAE, New Zeeland.
Sri Lankan Virtual Numbers
Sri Lankan virtual numbers are available for pure business purposes. This is ideal for people who manage their local business from overseas or companies who have remote offices in Sri lanka. You can receive incoming calls just right in to your smart phone or IP phone anywhere in the world. All you have to do is connect them to the internet.

Low Call rates to world wide
HD Quality Voice
Virtual Numbers over  70 countries
Instant Setup
Minimum monthly commitment